I was excited to host Pendo.io CMO, Joe Chernov on the latest episode of "A Drink With…". From Eloqua to HubSpot to Pendo, Joe has been a part of some of the most important and fastest-growing brands in Martech.
Joe has hired and managed many successful marketers but has also made time to be a mentor to many more. Watch the video below to hear our conversation on how Joe has made the transition from one of the most influential content marketers to becoming the CMO of one of the hottest start-ups around.
As usual, we start off with interview-style questions, followed by some live audience Q&A. We discussed the changing landscape of marketing during COVID-19, as well as reviewed what's been working for the team at Pendo.
Watch A Drink On-Demand
Chat Transcript
Michael King: Vodaha OJ
Bobby Walter: Oskar Blues – G'night
Michael King: Vodka OJ/Cranberry
Kurt Weisenberger: Tito's and Soda 🙂
Ranee Soundara: 2015 Brunello di Montalcino
Hirschberg, Maria: wine
Bobby Walter: Wicked Weed Brewery!!!
Maria Pergolino: I like grandfather – I like to say great great grandfather
Kurt Weisenberger: Lol
Maria Pergolino: Haha – I was declined a hubspot job to end up at market
Kurt Weisenberger: BTW, The greatest band in the world is Led Zeppelin 🙂
Michael King: Rolling Stones!
Joe Chernov: Kurt's drunk already!
Richard Bernstein: Beattles, Zep, Stones… the Brits win regardless
Scott Edmonds: Van Halen is the correct answer, but under Joe's logic, it's U2
Maria Pergolino: Really nice point about needing competition to drive a category – we're seeing similar today, where Demandbase was slow but there was no competitor until the Terminus/6Sense, Engagio started their ABM push.
Steven Broudy: This is gold. Q: What is a VP of Revenue Marketing? New verbiage for a layman like myself.
Kurt Weisenberger: Similar to Chief Revenue Officer, except more focused on Marketing's explicit contribution to revenue.
Steven Broudy: Competing KPIs with Demand Gen and SDRs/Sales ends up making for a brutal working environment.
Steven Broudy: Awesome. Thanks, Kurt!
Scott Edmonds: Joe is there a company doing what you described well (aside from Pendo)?
Ranee Soundara: I am so sad that I have to step out to take a client call. I was waiting for this all day 🙁 Have fun everyone!! And Joe — LET US KNOW WHEN YOU DO THE EDIBLE ZOOMS 🙂
Russell Banzon: @Broudy – align the rev mktg person to both the revenue target and the same pipe goal as the sdr leader – force 'em to work together in harmony
Russell Banzon: <3 Thanks Matt
Steven Broudy: Great point. Or consider just remove raw lead quotas from marketers and focus on #s that convert?
Russell Banzon: 100% believe in that
Kurt Weisenberger: How are you attributing how one content piece outperforms another? Is it at the tactical level, campaign level?
Steven Broudy: Amen. SDRs on inbound should be there to deflect riff riff leads and make them feel special, not create unnecessary constraints in the sales process.
Christin Anderson: Man oh Man us salespeople are getting trashed 🙂
Edyta Kosnik: the problem is that SDR are sometimes demanding to be doing all the hard work ….give me a lead and I will do the job
Steven Broudy: Was our call that bad?
Hansen Hunt: Haha need to know your buyer. Joe is not who I would deliver a challenger sale call to 😉
Scott Edmonds: haha
David Dulany: just changed my Linkedin title to "Toilet Paper on Your Shoe"
Steven Broudy: The irony is CEB is now focused on "buyer centric buying processes." With all their consulting
Steven Broudy: So they're even rewinding on that.
Scott Edmonds: #MariaBigUp
Maria Pergolino: I told Matt he had to be nice to me – he's being gracious – i'm medium at content. 🙂 I joined to hear Joe b/c he's amazing.
Maria Pergolino: There is great benefit to staying with a company – I hope to be at AC for 4+ years. Longevity in a role is highly underrated.
Scott Edmonds: i remember that post/tweet
Michael King: Timing is everything!
blake: Timing for sure!
Scott Edmonds: Joe, who is the actual best band in the world?
Maria Pergolino: booze
Maria Pergolino: 🙂
Michael King: I know those people 🙂
blake: In a competitive space with lots of noise, do you have a methodology to identify content that could outperform your competitors? How would you approach it?
Joe Goldschmidt: No one asked me but Grateful Dead is the right answer
Hansen Hunt: Megan ?
Maria Pergolino: My team would be rolling their eyes right now. Great marketers – agree with Marc, Meagan and Mike. Sandra Freeman is awesome. The Salesforce marketers that are now CMOs – Sara, Layla, Lynn, Scott, Shannon, etc.
Hansen Hunt: Thanks, Matt and Joe!
Maria Pergolino: Amy!
Dani Condon: Thanks so much!
Joe Goldschmidt: Wooo! Amy!
Edyta Kosnik: thank you matt and Joe!
Maria Pergolino: Thank you!
Joerg Koehler: thank you!
Joe Goldschmidt: Thank you!
Amy Holtzman: GREAT CONVO!!!
Andrew Spoeth: great wisdom Joe as always!
Featured Song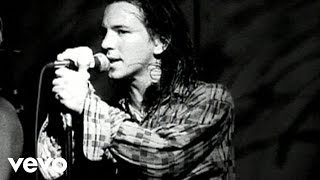 Closing Thoughts
With a musical metaphor we can relate to, Joe finds inspiration from some of the greatest bands of all time. It's a great reminder to avoid getting stuck in one stage, one type of content, one channel, or one audience.
"Part of what makes iconic bands like The Beatles so seminal, is every album evolved. Their last album and their first are really different pieces of music. As content marketers, we must continue maturing. Don't stay singing 'I Wanna Hold Your Hand.' Evolve."

– Joe Chernov, CMO, Pendo.io
And remember… the pandemic will end, but sales & marketing never will. Stay safe everyone!
Watch Other Episodes On Demand
Ready for another round? Watch our library of past episodes of A Drink With Matt Amundson, including sales and marketing leaders from a wide range of industries and roles. You'll hear candid perspectives shared in a casual, happy-hour type virtual environment.
Join Our Next 'A Drink With'
Wednesday, June 3, 2020 at 3pm PT / 6pm ET we'll host 'A Drink With' Amy Holtzman, Senior Vice President of Marketing at AlphaSense, Inc. Register here for the Zoom link.
Also, you can follow Matt Amundson on Linkedin or connect with EverString to stay in touch.