This week, MIT uses machine learning to take on a universal annoyance: video buffering. We will also delve into the future of AI in sales and why it's gaining steam with many high-growth companies, and discuss the rise of influencer marketing and how it's changing the B2B space. Read on to find out more!
1. MIT Researchers Use Machine Learning to Kill Video Buffering
We've all been there. You pull up your favorite music video or video podcast on YouTube and the dreaded buffering symbol swirls and swirls for what seems like an eternity. MIT researchers decided the world has had enough of the waiting, as the Next Web reported:
"Using machine learning, the Pensieve system figures out the optimal algorithm to use for delivering video at the best possible resolution while avoiding buffering breaks, no matter what connection you're on."
Although both YouTube and Netflix have made similar ventures into this technology, both companies ultimately have had to choose between video quality and the frequency of rebuffering to the next clip segment. With the help of AI, that may not be necessary in the near future.
Read more about the MIT research and watch the video below: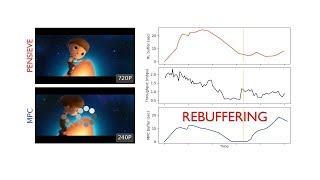 2. In 2017, Influencer Marketing is About to Go Through the Roof
The days of shrugging off "influencer marketing" in B2B might be numbered. In a new article from Inc., the author indicates that Instagram has now reached a 600 million user milestone. Live video across many social platforms and web channels have also given rise to influencer marketing, and in a recent survey, a whopping 84% of marketers said that they would be implementing at least one influencer campaign in 2017.
So, you might be asking: "What does this mean for B2B marketers?" As this Entrepreneur article points out, there are actually a lot of reasons why influencer marketing a a great strategy for B2B marketing, especially on channels like LinkedIn. With influencers promoting your brand, product or service, it gives you more authenticity and authority, and more opportunities for outreach.
3. AI is Taking Over the Cloud
In this eye-opening MIT Technology Review take on Box's new use of Google's computer vision technology, it seems that AI is positioned to revolutionize cloud usage. For instance, with this new technology in Box's platform, users will now be able to search through photos, images and other assets visually. In the past, these tasks were usually limited to searching through a file name or tag. This illustrates how the combination of accurate data and AI is boosting many day-to-day tasks, many of them related to content and organization.
4. How to Prepare Your Sales Team for AI Adoption
We've talked a lot about how AI is changing the B2B sales game. In this recent Sales Hacker post, EverString CEO J.J. Kardwell's thoughts on AI-assisted sales are featured, as are tips for ensuring that you're leveraging the expansion of AI in B2B applications. Throughout the article, and in the video posted below, you can learn about how AI can help you prioritize your existing pipeline, bring new prospects into your pipeline and identify opportunities to cross-sell or upsell.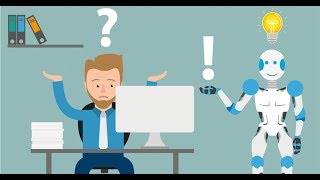 5. Building an SDR Program from Scratch Ain't Easy
Setting the foundation for an SDR or BDR program from scratch takes a ton of energy, creativity and determination. This is especially true with a lean team in a high-growth startup – that said, it's not impossible. In our latest guest blog, Gabrielle Blackwell, Business Development Manager at Cloudability, walks through the critical steps she took to build her BDR team from the ground up, from mission statements to owning your charter to staying agile.
That's all for this week's latest in B2B! Tune in next week to hear more about marketing, sales, AI and everything in between.