This week we are truly covering all of the bases with our news roundup, from storytelling to major shifts in marketing to the fantastic North American solar eclipse that happened earlier this week. And, we've also got some sweet music videos that we hand-picked to help you power through your sales and marketing sessions. Read on to see how B2B and AI tie into all of these news stories!
1. Disney Using AI to Improve Storytelling
Disney is arguably the best modern-day storyteller there is – after all, they continually capture the imaginations of children and adults time and time again. However, it seems that even they are leaning on AI to measure the quality of their stories. According to Sciencealert, Disney and researchers from the University of Massachusetts are teaming up, using neural networks to replicate the way human brains process stories. With this research, they are looking to see if AI can identify traits and patterns in Disney stories that could appeal to new viewers or a broader range of moviegoers.
2. Google Leans on Machine Learning to Capture the Solar Eclipse for 'Megamovie'
Across the U.S. on Monday, millions of people from coast to coast donned their eclipse glasses to view the North American solar eclipse. It was truly amazing moment to experience, especially for those in the path of totality. The last time an eclipse like this passed through so much U.S. territory was 1860 – so understandably people were really excited about it. But while most of America was gazing into the atmosphere earlier this week, Google's "Making and Science Lab" was busy with 1,300 citizen-scientist volunteers photographing the eclipse with high-resolution cameras and telephoto lenses, according to Fast Company. From there, Google plans to use a high-powered data set and algorithm to align GPS and timestamps, showing the movement of the eclipse across the continental U.S. as a "megamovie." Combining tech with astrology never sounded so cool. See more about the Google solar eclipse project below: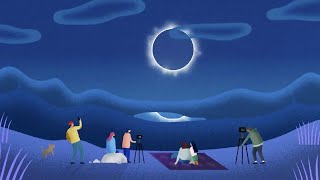 3. B2B is On Track to Outpace B2C by 2025
Based on a new report from Business Wire, the global B2B market will eventually overtake the B2C market by 2025. While the report focuses on key world economies like the U.S., Germany, the U.K., Japan, China and others, it's a clear signal that worldwide markets will eventually tilt more toward B2B in the near future. According to the report, B2B retailing will need to create more unique and personalized B2B experiences – from marketing to customer success – as investments and technology in B2B continues to grow.
4. Are We Entering the Golden Age of Marketing?
In the recent past, some have argued that marketing is dead. But is it possible that we are simply entering a transition into the "Golden Age of Marketing," a time period where old marketing models are slowly being chipped away by an enormous collection of user data and machine learning? That's exactly what a recent Forbes article illustrates, and there's evidence that it's already happening. The author argues that as machine learning, optimized data and AI get more and more sophisticated, marketers will be way more in-tune with how their customers and potential users interact with their products and services. And, the article suggest that this shift will touch on every role in the marketing department, from content to programs to branding.
5. Top 10 Motivational Songs for Sales and Marketing
The vast majority of us bump along to tunes to power through our day-to-day, and salespeople and marketers love a good pep talk, whether it's in musical form or not. What are the best songs to keep your motivation up? We did a little bit of research and surveyed some of our favorite marketers/salespeople, and came up with a Top 10 List of the best motivational songs specifically for sales and marketing team. Have a listen and get pumped up!
That's it for this week's round of news stories. Tune in next week to see what awesome things are happening here at EverString and the world of B2B!