We are covering all the bases this week in the world of B2B. For starters, we'll be talking about how Google plans to merge the world of AI with ethical standards, and also see how sales trends have evolved over the past few decades. We'll also look at the forecasts for AI in 2018, and ways to get real about the sales-marketing gap at your organization. Read below to find out more:
1. 'Death of a Salesman': Then and Now
In this recent Klipfolio blog, Rupert Bonham-Carter, a software business professional with 20+ years of experience, talks about the "drumbeat of a rebirth" in sales. Thanks to many optimized SaaS solutions and the cloud, salespeople are now more focused on customer success than ever before. He also discusses the end of costly outbound selling and how sales opportunities like these can increase in many markets and industries, the SMB market being a prime example. Although sales will always be sales, Bonham-Carter says that "salespeople now work in industries that reward us far more for bringing out the best parts of our characters."
2. Google Tackles Ethics in AI
2017 has been the "year of AI" according to Forbes. However, with all of the recent advancements of AI, data and technology, the conversation of how to ethically manage AI has gone a bit further thanks to Google. Deepmind Ethics & Society, a Google partner, is now harnessing the power of AI but also working to ensure that the scientists and practitioners in this field are doing so in a safe and accountable manner that ultimately benefits society. According to Banking Tech, Deepmind will develop research and templates that aim to help us better prepare for AI as it continues to take shape in the coming years.
Check out this Intro to Deepmind video from Google Developers below to learn more: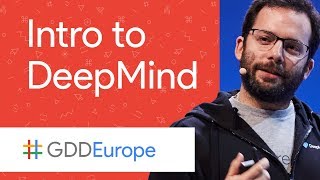 3. How to Stop Worrying and Love the Great AI War of 2018
Fast Company makes the case for AI and all of its potential "for tech giants and startups alike." However, the author also said that for many people, it's still a bit confusing. This excellent read dispels some of the myths around AI and shows how the innovations behind it can offer real capabilities across many industries. Although AI may still be in its beginning stages, Fast Company says that it "is no mere fad" and could present "the biggest opportunity to business since mobile."
4. Getting Real About the Sales-Marketing Gap
Our latest guest blog from Gabrielle Blackwell, Business Development Manager at Cloudability, has a fresh take on a subject that's often a source of frustration for many B2B teams: the sales-marketing gap. Based on her experiences from building a BDR team from scratch and sitting between sales and marketing, Gabrielle walks through several ways that she has been able to bridge those gaps to drive more revenue. She also advocates for rallying around customers and content to ultimately deliver more to your target market and make for a happier work environment.
That's all for this week's edition of What's Trending in B2B. Be sure to tune in next week to hear more about the world of marketing, sales and everything in between.