This week we are getting real about the many common misconceptions about sales that salespeople face when it comes to their roles, thanks to a new LinkedIn series. We'll also explore the opportunities Adobe is taking with AI for human intelligence and creativity, and share some powerful stats about enterprise investments with AI as well as the undeniable advantages of sales-marketing unity. Read on to learn more!
Stats Unveil the Power Behind Sales-Marketing Alignment
There have been countless articles written about sales-marketing alignment, but few are as powerful or direct as this one by Hubspot. Here are just a few of the stats they provided that show the impact of sales-marketing alignment and its ties to revenue:
Companies see a 36% increase in customer retention and 38% higher sales win rates when sales and marketing teams work together.
Businesses that make an effort toward sales-marketing unity generate 208% more revenue compared to those who don't.
10% or more revenue is lost per year when B2B companies experience misalignment between sales and marketing on technologies and processes.
Clearly, this is just another indication that sales-marketing alignment doesn't just make the office environment happier, but it also helps business gain more revenue.
Adobe Amps Up with AI to Boost Human Creativity
According to TechCrunch, no company has more data that understands how creatives tick than Adobe. With its launch of Sensei last year, however, ventures into AI were only a matter of time. This past week during Adobe's MAX conference, the company went a little deeper with their future plans for AI and how they plan to use it to help foster creativity in photography, video, design and illustration.
For instance, Adobe CTO Abhay Parasnis used an example of an artist who spends hours in Photoshop. " … what are the other things they do and maybe more importantly, what are the things they don't do? We are trying to harness that and marry that with the latest advances in deep learning so that the algorithms can actually become partners for that creative professional." Adobe also unveiled some of these key AI features in Sensei, including "predictions" of artistic decisions like backgrounds, colors and even turning the directions of subjects in photos. Although many tech giants are creating AI platforms these days, perhaps none are quite as visually beautiful as Adobe's. To see more of Adobe's ventures into AI, check out a recent video from its MAX conference below: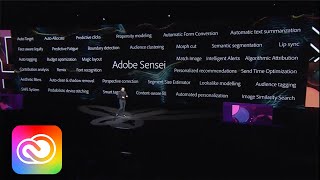 80% of Enterprises are Investing in AI
If you weren't convinced that 2017 is the year of AI, then these recent stats published in Forbes might change your mind. A Vanson Bourne study referenced in the article indicates that 80% of enterprises already have some form of AI in production today, and 62% of these same companies plan to hire a Chief AI Officer in the future. And, apparently AI capabilities are working well for these businesses, as 30% of enterprises are planning on expanding their AI investments over the next 36 months. Broken down by region, Asia-Pacific had the highest rate of AI adoption, followed by North America and Europe.
Departments and teams across the business were also implementing AI, with R&D leading the way at 50%. However, sales was also getting additional revenue from AI at 34%, showing this trend is growing quickly among many sales teams looking to gain an edge against their competition. Overall, 60% of enterprises "see AI as being able to revolutionize their businesses, automating repetitive processes and tasks," and 50% believed that AI would deliver new strategic insights to their team.
LinkedIn Gets Real About Misconceptions in Sales
LinkedIn's "Real Faces of Sales" series puts a spotlight on salespeople who want to dispel the common myths around sales professionals. We were thrilled this week to have our very own SDR Manager Jack Veronin featured in the series. Throughout the interview, Jack referenced his experiences with baseball and how many of the values he learned as a pitcher informed his skills as a sales development leader. He also expanded on the reasons why salespeople need to earn trust upfront, as many people unfortunately still cling to the stereotypes of salespeople being pushy or dishonest. He also explained how sales is a process of connecting problems with solutions, and unearthing pain points that they may not have even identified on their own. This is exactly why personalization and relevancy is so crucial to the sales process from the first touch to a closed deal.
Watch the video below to see LinkedIn's excellent video about how modern salespeople are creating real human connections in sales: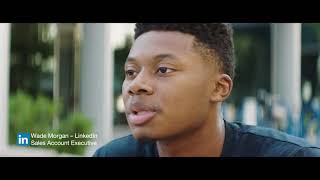 Cloudbees Finds a Sales Research Sidekick with EverString
In our most recent customer spotlight blog we talked to Dave Melillo, marketing data analyst at CloudBees. Dave's background in coding and data led him to S&P Ratings, where he really got to roll his sleeves up and dive into financial data. However, since joining CloudBees, he's been able to make even more of an impact with his expertise in marketing data and how it impacts everyone at his organization, from the product team to sales. With quality data being tied to revenue more than ever before, having really smart and dedicated people like Dave on your team is going to become even more crucial moving forward. Read more about Chris's role at CloudBees and how he's using EverString to boost his data capabilities.
That's it for this week's edition of What's Trending in B2B! Tune in next week to learn about all of the cool things that are happening in the world of sales, marketing, AI and everything in between!